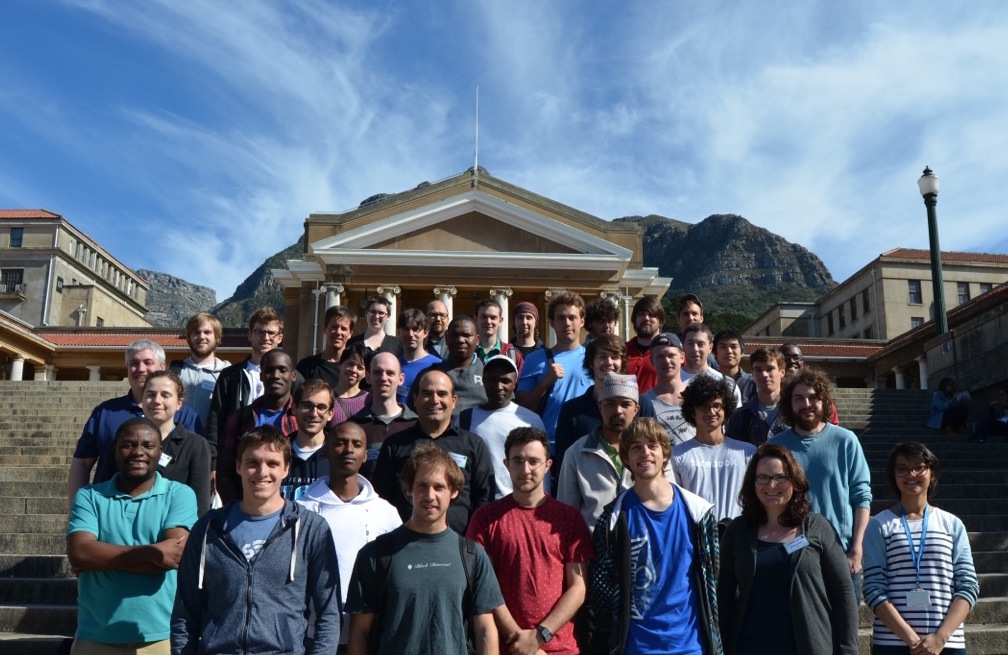 20th -24th April 2015

Department of Computer Science

University of Cape Town

This workshop ran for the third time in 2015. In 2015, the workshop focussed on an introduction to CUDA programming (as in GPGPU 2013). The principal lecturers on the course were again Nvidia fellows John Stone and Manuel Ujaldón.

The workshop was aimed at programmers with experience in C/C++ coding, who wished to explore Nvidia CUDA programming for graphics processing units.

The workshop covered the basics of NVIDIA's CUDA programming environment, to enable effective general purpose computing with GPUs and will then progress to advanced topics, like hyper-Q, dynamic parallelism and unified memory. The focus of applications discussed was on problems from radio astronomy and the Square Kilometer Array project.



The workshop was offered as part of the UCT Computer Science Honours programme, but was also open to other participants, who applied

for the workshop by sending a motivation letter to Michelle Kuttel. In total, there were 48 delegates.